More Information about Bob Mallard

Articles
Fly Fish America (May / June 2013)
Flip to Page 32
New England's Green Drake Hatch
Fly Fisherman (March 17, 2014)
Northwoods Sporting Journal (2002)
Understanding Fly Fishing Tippets
Books
50 Best Places: Fly Fishing the Northeast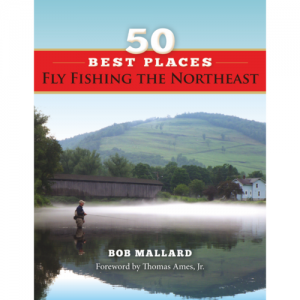 This book covers Maine, New Hampshire, Vermont, Massachusetts, Rhode Island, Connecticut, New York, Pennsylvania, and New Jersey.  Done as a collaboration, it includes chapters by forty-three fly fishing professionals who wrote about their home water.  It features rivers, streams, lakes, ponds, and saltwater.  It covers trout (brook, brown, and rainbow), landlocked salmon, rare Arctic char, federally endangered Atlantic salmon, steelhead, king and Coho salmon, smallmouth bass, pike, and striped bass.  Complete with maps and fly shop, guide/outfitter, lodging and dining listings, this book will serve as an invaluable reference for years to come.
25 Best Towns: Fly Fishing for Trout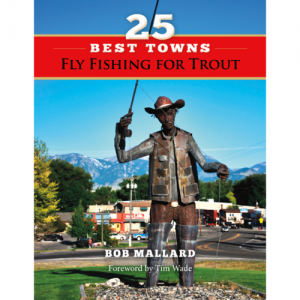 This book features towns from California, Colorado, Idaho, Maine, Michigan, Montana, New Hampshire, New York, North Carolina, Oregon, Pennsylvania, Utah, Vermont, Washington, and Wyoming.  These towns are places you can base a trip out of and have access to multiple blue-ribbon trout fisheries while you are there.  These are also places where your non-fishing guests can pursue other interests.  This means more time on the water and less time behind the wheel for you—and if you are lucky, an extra fishing vacation or two a year because you take your non-fishing partners, family and friends. The book can also be used as a guide to help you decide where to retire, buy a vacation home, work, or go to school.  
Squaretail: The Definitive Guide to Brook Trout and Where to Find Them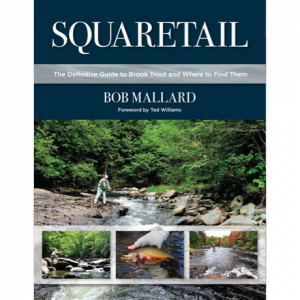 A lifetime in the making, this book is as much about fish, brook trout to be specific, as it is fishing. At over 225 pages with more than 200 photos, art, and maps, it covers biology, history, lore, pop culture, tackle and techniques, as well as where-to (named native waters, named nonnative waters, public lands, other); plus status, threats, and conservation; and resources (web listings). This is a great source for learning about a great fish, what they are, where they live, why they matter, and what the future holds for them. 
Partners
Photos